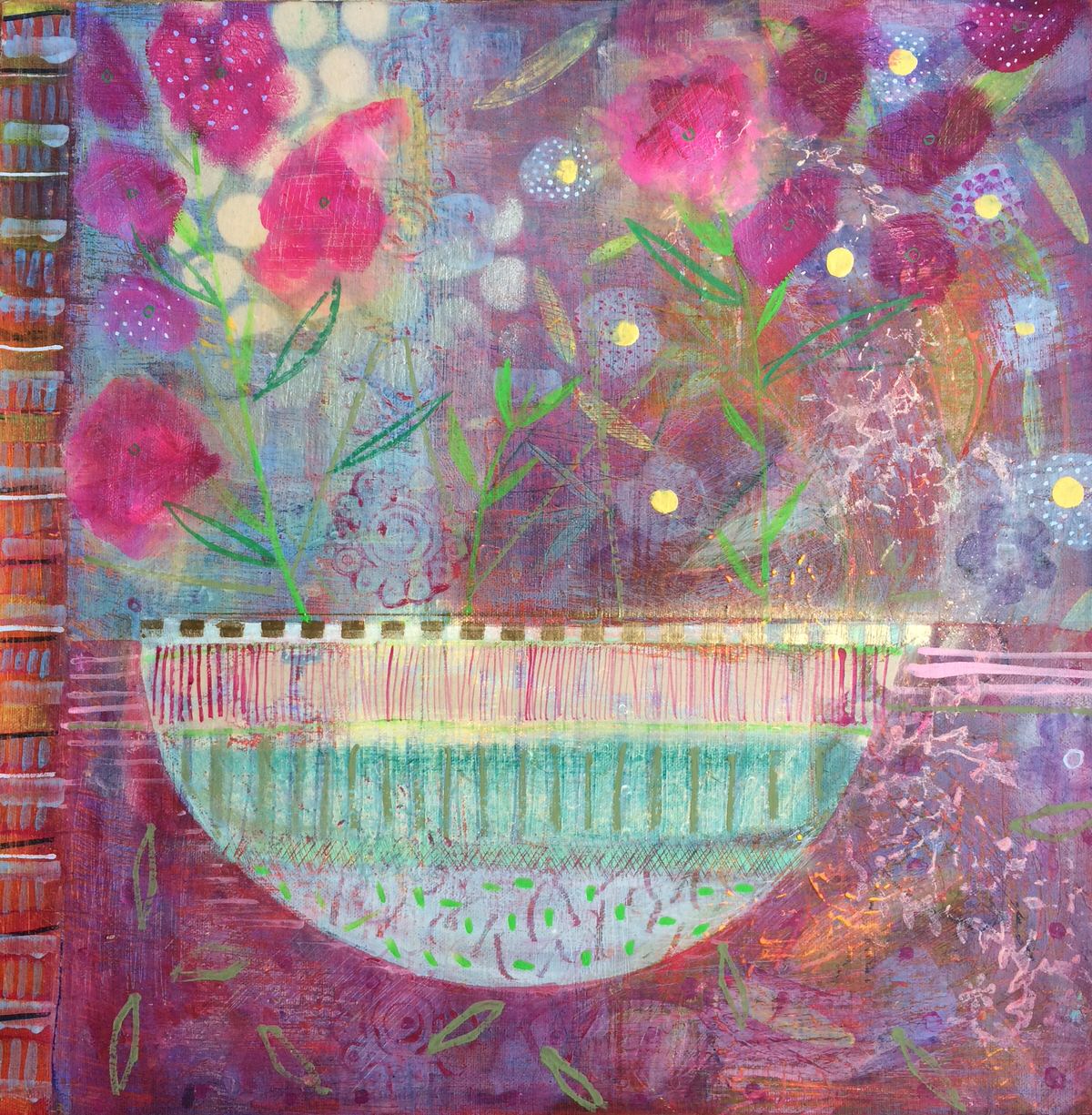 Singing Bowl - SOLD
This is an original painting from my 2018 collection 'Towards The Light'
Inspired by a month spiritual retreat at the Findhorn Foundation in Scotland, this painting pays homage to Taize singing in the morning and also the poem Singing Bowl by Malcolm Guite.
The painting is supplied in a beautifully handcrafted frame made from a combination of hand painted pine and solid oak by local Yorkshire craftsmen and women.
Size: 19in x 19in
Media: Acrylic on canvas
Contact me if you are interested in this painting.
sold out