Towards a New State of Being - SOLD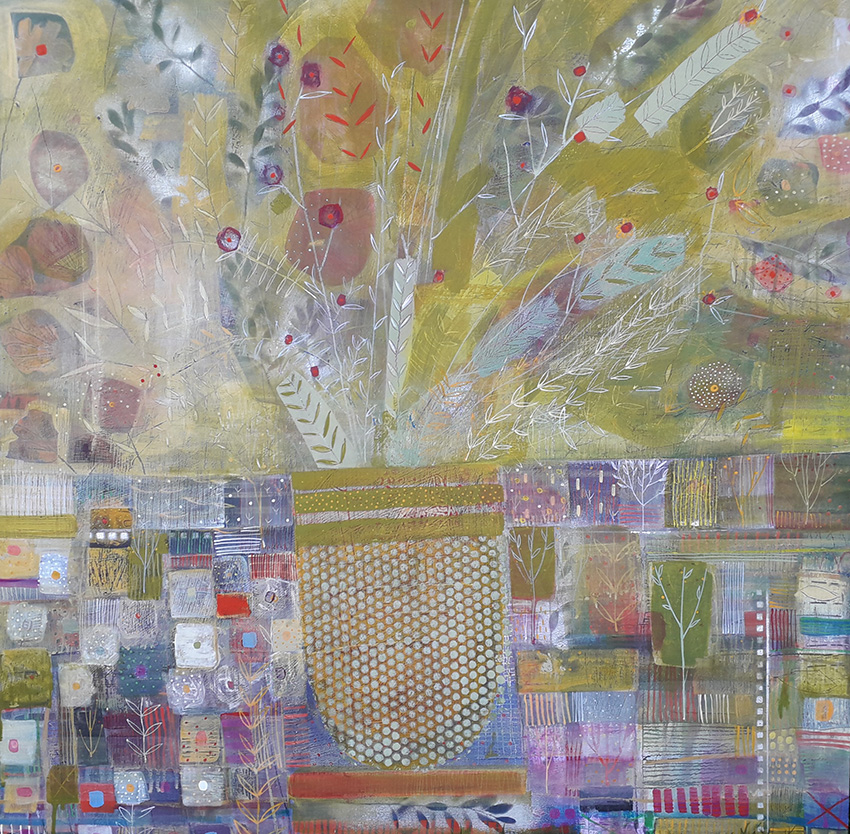 Towards a New State of Being - SOLD
This painting was inspired after a Shamanic Retreat at Lendrick Lodge in Scotland and contains a dreamlike, journeying,
subconscious response to the trees and plants encountered during my year long residence in The Yorkshire Arboretum.
The painting is supplied in a beautifully handcrafted frame made from a combination of hand painted pine and solid oak by local Yorkshire craftsmen and women.
Media: Acrylic on gesso on birch ply
Size: 3ft x 3ft
Contact me if you are interested in this painting.
sold out