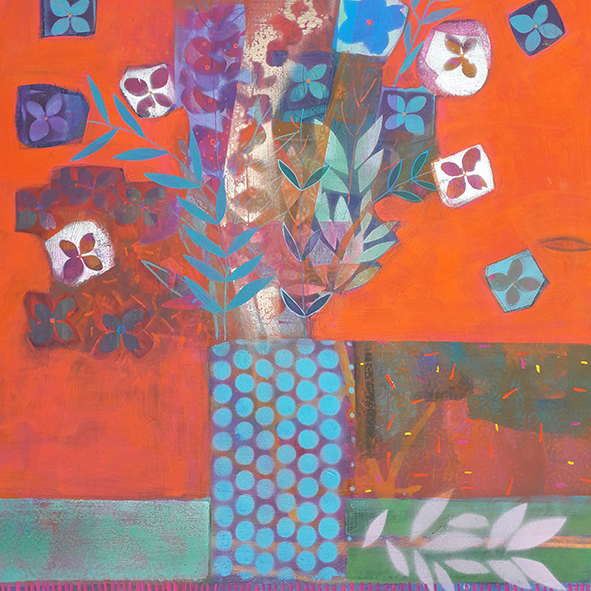 Scarlett O'Hara
Begun in December and completed in March 2019, Scarlett O'Hara is the ultimate in colour style. A meditation on colour, newness and rebirth, this exotic painting is the perfect antidote to English Winter.
The painting is supplied in a beautifully handcrafted white floating frames by local Yorkshire craftsmen and women.
Media: Mixed Media on Birch Ply
Size: 2ft x 2ft
Contact me if you are interested in this painting.