Homage To Bruce Chatwin's 'Englands Green Bowl' - SOLD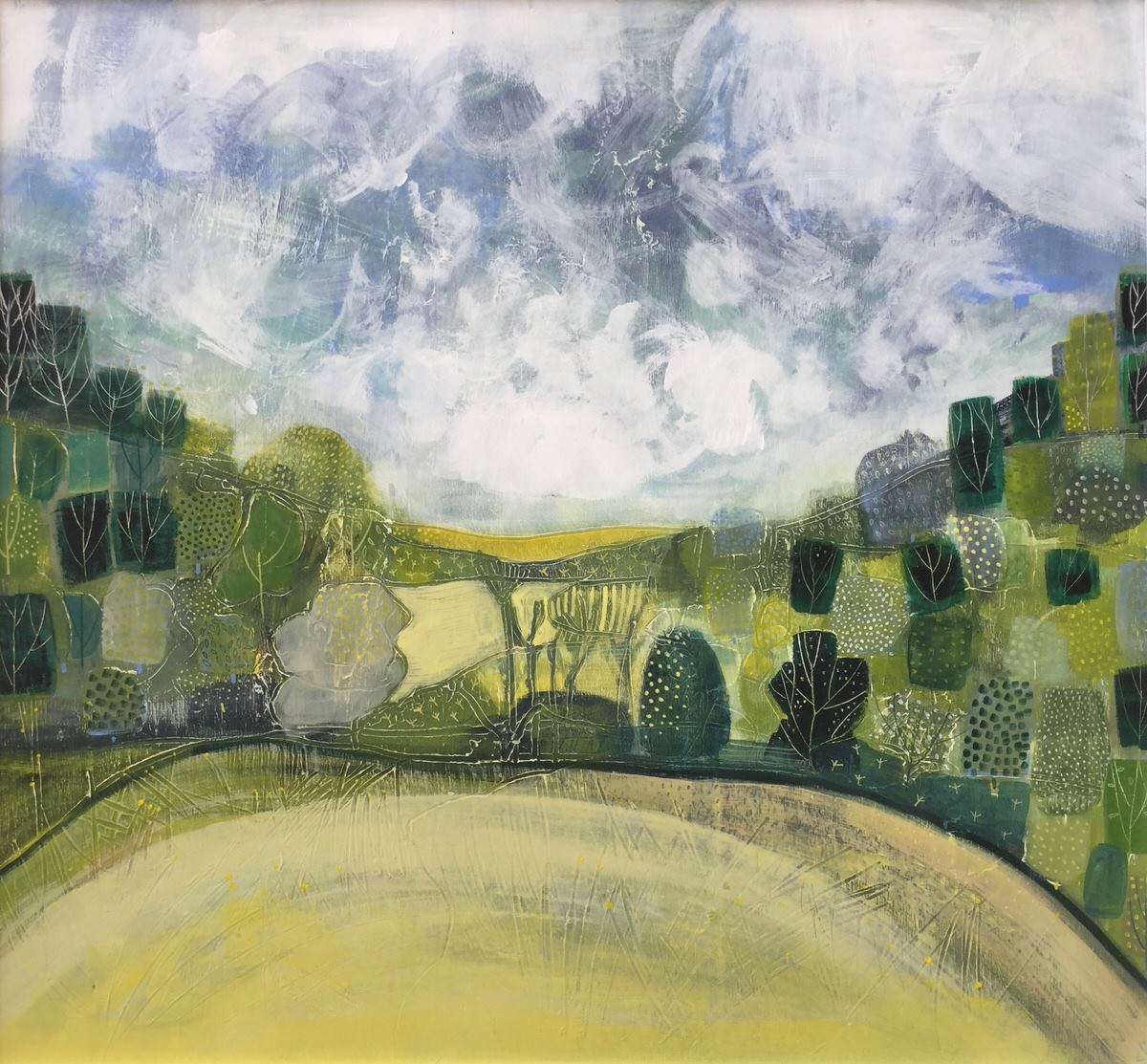 Homage To Bruce Chatwin's 'Englands Green Bowl' - SOLD
This is an original painting from my 2017 Collection 'Hot to Cool'.
I painted this in high summer in 2017 which was a green leafy summer not a dry yellow one, the whole of nature green and luscious. I have always remembered Bruce Chatwin's comment in In Patagonia when he described England as a 'green bowl'.
The painting is supplied in a beautifully handcrafted frame made from a combination of hand painted pine and solid oak by local Yorkshire craftsmen and women.
Media: Acrylic on board
Size: 30in x 28in
sold out