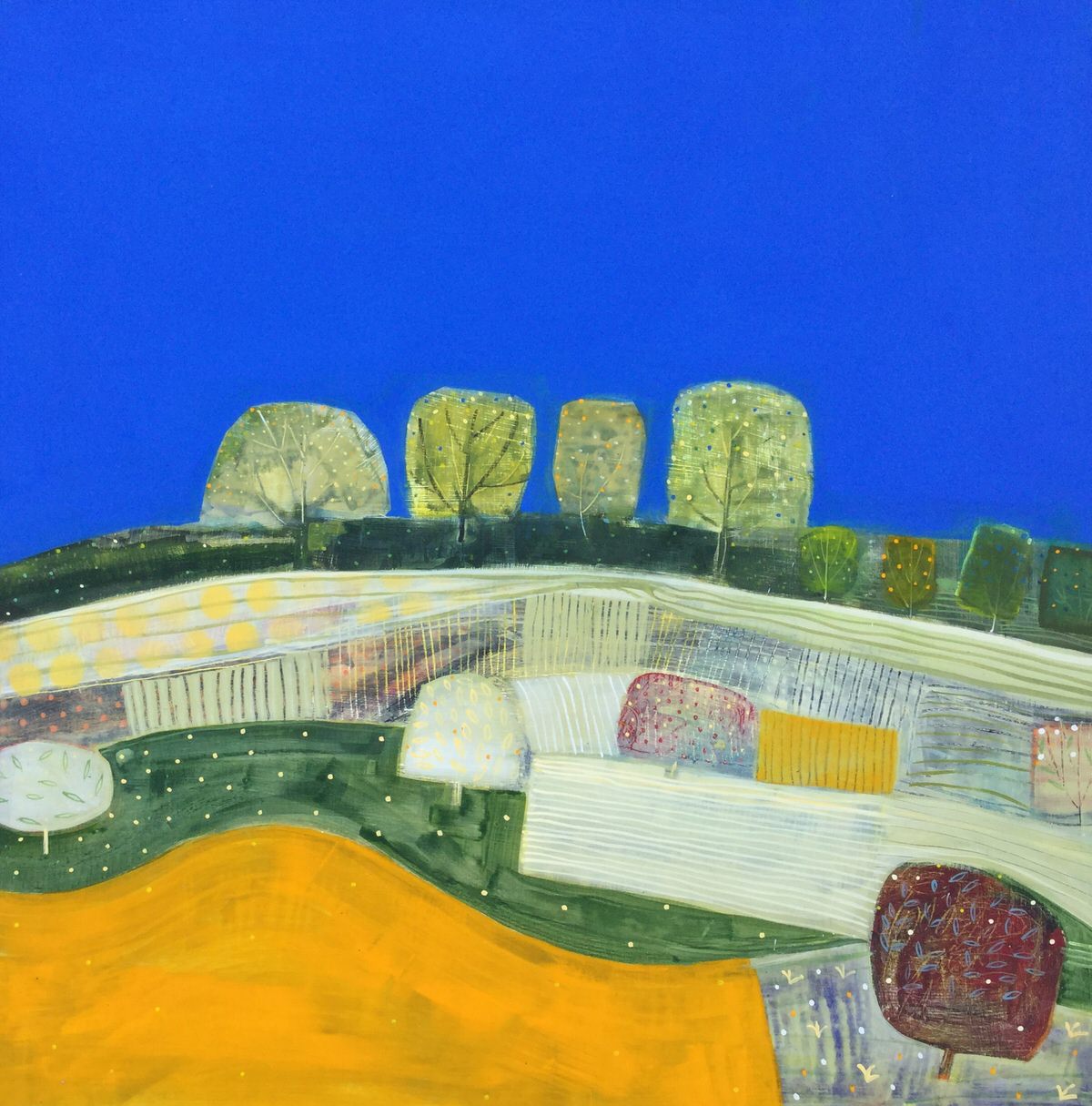 Patchwork Fields In July
This is an original painting from my 2018 Collection 'Towards The Light'
Soaring temperatures of nearly thirty degrees in the British summer of 2018. The earth is baked yellow, white and gold. The sky is the brightest Moroccan blue and cloudless. There is a stillness in this heat that I wanted to represent and a purity.
The painting is supplied in a beautifully handcrafted frame made from a combination of hand painted pine and solid oak by local Yorkshire craftsmen and women.
Media: Acrylic on board
Size: 2ft x 2ft
Contact me if you are interested in this painting.